Roxane Butterfly Masterclasses 26th & 27th January 2019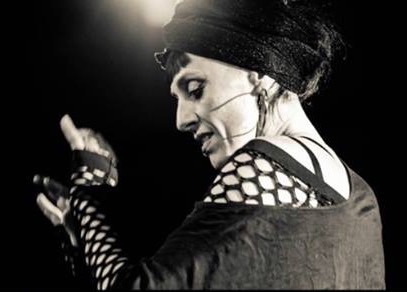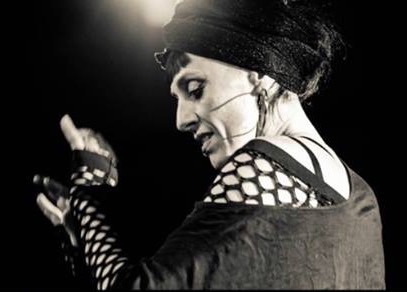 sold out
Roxane Butterfly Masterclasses 26th & 27th January 2019
London Tap Jam is delighted to welcome back Roxane Butterfly.
We will be hosting fantastic masterclasses with Roxane. Don't miss this opportunity to study with a modern master of tap dance. She will also be our special guest at the January Jam.
Roxane will be teaching 3 classes at Pineapple Dance Studios - "Jazz Because" (jazz tap principles) for beginners on the 26th January at 6:00-7:15pm, and two classes on the 27th January for intermediate/advance level; "Jazz Because" (int/adv) at 2:00-3:30pm and "Musicality and Floor Flow" at 3:30-5:00pm.
Class schedule
Saturday 26th January, 6:00 - 7:15pm, Beginners - 'Jazz Because' (jazz tap principles)

Sunday 27th January, 2:00 - 3:30pm, Int/Adv 1 - 'Jazz Because' (jazz tap principles)

Sunday 27th January, 3:30 -5:00pm, Int/Adv 2 - 'Musicality and Floor Flow'
All classes are at Pineapple Studios, Covent Garden. Special advance booking price of £15 for the beginners class and £20 for the int/adv classes until 20th January.
About the classes
Jazz Because
Beginners 26th January, 6-7:15pm, Pineapple Studio 2
Int/Adv 27th January, 2:00-3:30pm, Pineapple Studio 6
This class will explore various approaches to understanding jazz, building solos, dancing melodies, whether improvised or choreographed. You will hear tracks from distinct eras of jazz, from traditional swing, to bebop, free jazz and conceptual jazz. You will also be engaged in a play on phrasing, breathing, interaction, time keeping, constructive deconstruction, quality of sounds, and collective improvisation.
Musicality and Floor Flow
Int/Adv 3:30-5:00pm, Pineapple Studio 6
''The good dancer is the one who moves between sounds" - Jimmy Slyde. The musicality element of this class will explore phrasing, structure, building momentum and leading the band. Floor flow will cover improving the quality of movements, thinking of space as part of the rhythm, making images and gaining fluidity in assembling musical thoughts while dealing with space.
"Roxane Butterfly is the John Coltrane of dance", The New York Times
"A tap diva one has to see to believe", Ballet Review
"In the male dominated world of tap, Roxane has it all: Looks, charisma, talent", The New York Times
Sought after for her exceptional improvisational skills, tap dance artist Roxane Butterfly has been a leading figure on the world tap stage for the last two decades (both in america and Europe). Very first woman to win a Bessie Award (1998) in the history of tap, she represents a direct link to the generation of her mentors, the Original Hoofers. She is known to constantly push the art-form further while passing on the knowledge of her masters. Baptized "Butterfly" by legendary Jimmy Slyde in the early nineties, she is the only European woman who has had a recognized tap career in America and to have received high marks of artistic distinction such as a John Simon Guggenheim Fellowship (2006)
She shares her time between Paris, New York and Barcelona where she has been developing her tap pedagogy: JSI Training (Jimmy Slyde Institute), a unique tap course she elaborated in 2010.
Roxane Butterfly is: a Bessie Awardee, NYFA sponsored artist, John Simon Guggenheim Fellow Choreographer, USArtists International recipient & Meet The Composer grantee.